[Group 10] High Tides
devlog 2 prototyping week 2 of 2
---
Devlog 2 prototyping week 2 of 2
So, we're at the end of our last week of prototyping, and technically we're all still sane, so I'm chalking it up as a win. Aside from covering the tiny bar of not breaking down mentally, we also implemented a whole bunch of stuff.
Let's start with the art side of things and keep those pesky devs for last. We fully established our art style, created a complete art document, … We also created a prop, character, effect and most of the animations to make sure that what we wanted is a viable choice considering the time we have (spoilers: it is).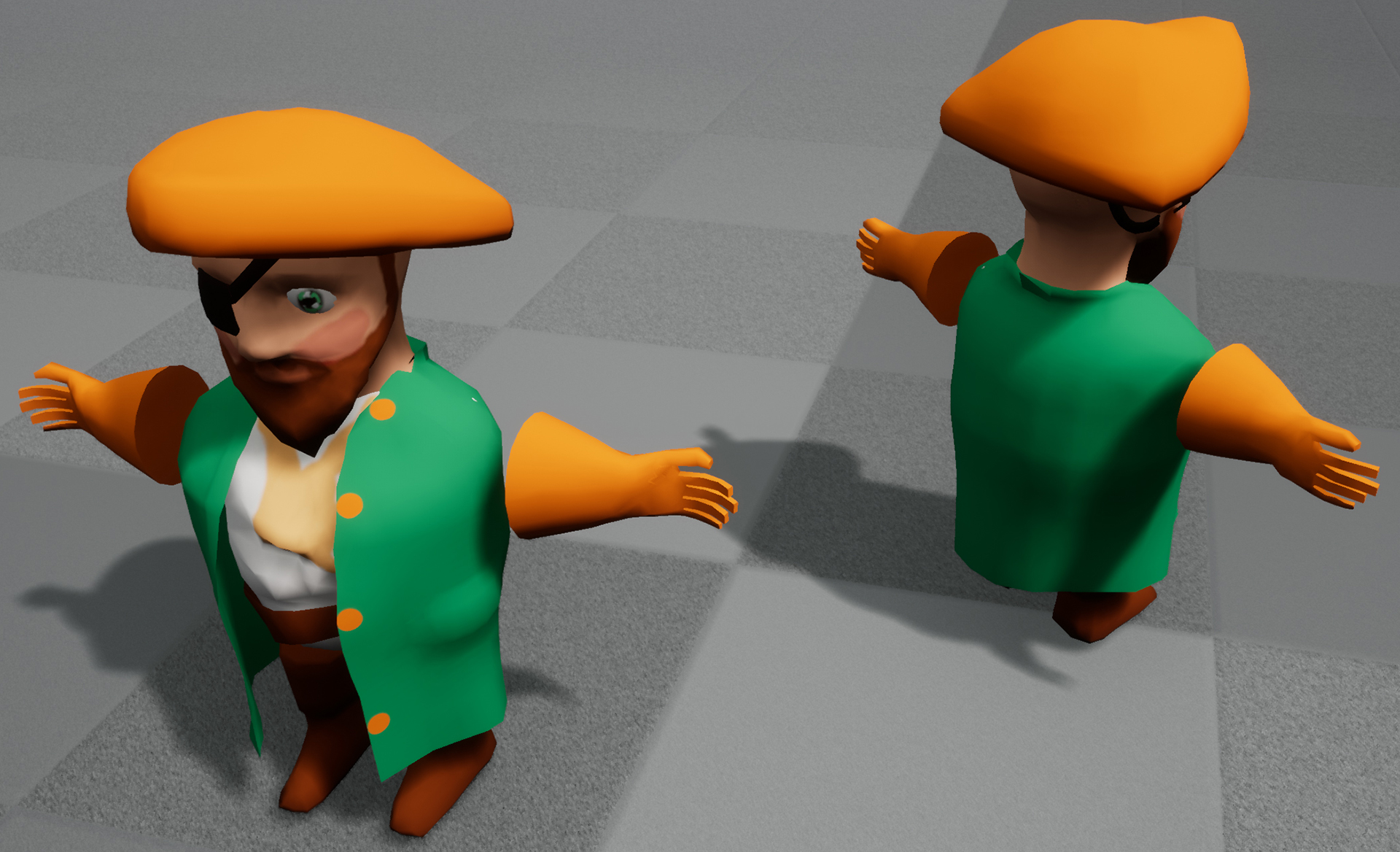 Next, we adjusted the block out of our level to fit our vision of the game more. We removed one floor from the ship and, gave it less depth. This way we could show more of the background and fixed some of the perspective issues caused by our chosen camera angle.
Over on the dev's side, a whole lot of progress was made as well. Your beautiful ship will now be continuously shot full of holes, set on fire and it will lose a ton of its oh so precious health points that it now has. But thanks to our wonderful dev team you will be able to rain down sweet vengeance on your foes with your own cannons.
Of course, pirates aren't great people, right? But you know what they are? Drunk. For that reason, we now have rum as a pickup that gives players a temporary speed boost, although the hangover will slow you down again.
The job of the player is to keep the ship afloat, so they will be able to plug the holes in the ship, put out fires, fire cannons, and get drunk on rum. The pirate's life it is.
The current prototype is still a bit buggy in places, but our main concern has been to keep to player busy and to hopefully be fun to play.
Heading into our first production sprint we will be focusing on creating the interactable props, fully fleshing out our core mechanics, and making the whole thing come to life by the art in our chosen style. We also want players to be able to kill each other and interact with the bodies once they're dead, so we'll be looking into that as well.
Last but not least we're going to acquire as much feedback as we can, see what makes our game work, see what isn't fun at all, … If you played our latest build which will be up shortly, then please let us not what you like/hate about it, it would really help us out.
Another build will be out next week, see you then.
Get [Group 10] High Tides